Saturday, March 5, 2011
Oh My! {Jackie's 50's Inspired Bridal Shower}
Meet Jackie and Brandon. You might remember them from the story on my Koala ♡ The Oso page, but if you don't, they are good friends of ours. Jim and I are both part of their wedding coming up in April and it was my job to throw the best little bridal shower EVER! So that's what I did.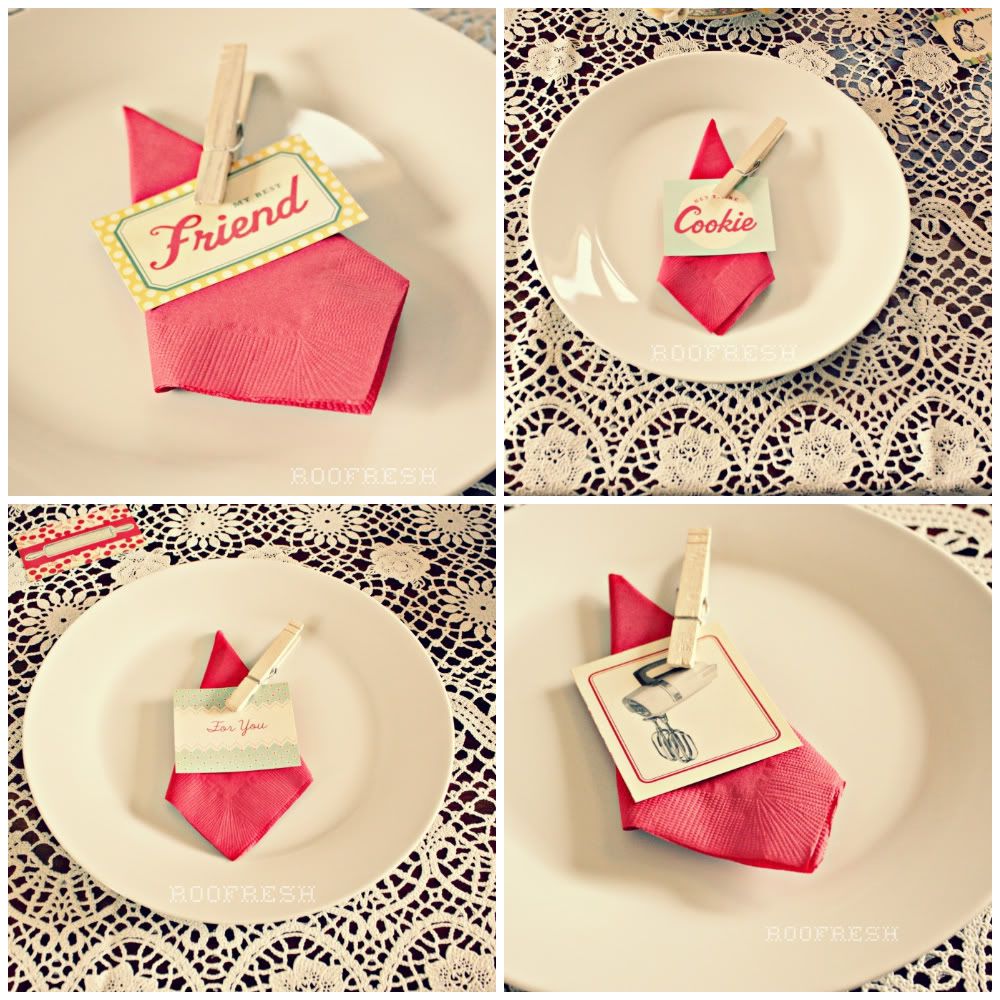 These cute little place holders were from scrapbook paper made by Cosmo Cricket. It came in a large 12 x 12 sheet and I cut them into individual cards for each plate.
I wanted to have a fun little cocktail for the day, and boy was it fun!
Ingredients: fresh squeezed blood orange juice, plain oj, and Pinnacle whipped vodka.
Mmmmmm.
Gifts. Inside? Cherry Jelly Bellies.
Jacqueline, the bride to be.
Since moving into our new house we haven't had time to decorate ALL of the rooms, so needless to say, we have some blank walls going on. I didn't want to have a bunch of bare walls and empty space during the shower, so I improvised and made these poms and hung them via fishing wire from the staircase.
These poms were handmade...this was a PROCESS. It is my understanding that there are kits to make these, well I did it from scratch. Once you get through a couple it makes it easier, but don't worry...I have a play-by-play tutorial coming soon.
Well I had a lot of fun putting all of this together. With Jackie and Brandon's great photo session for inspiration, the colors and ideas for this little shin-dig were easy to come up with! If you want to see more of the Sloans click
here
, and as for Jackie she sings and has some great videos that you can check out
here
.
If you liked those poms, sit tight, I'll be posting a tutorial later this week.
What did you think? Jackie's super cute right? What's your favorite part of bridal showers? Let me know!
Keep it real,
Roo
Labels: Bridal Shower, DIY, Jackie Lopez, Pinnacle vodka, Poms, Sloanphotographers, Wedding